Reykjadalur which some call Reykjadalur but they are more than one and more than two. One has, for example, been called Gjósta, an active thermal area. The valleys are part of a volcano named after Hengil and extends from Hveragerði to Nesjavellir, west of Hengil and south to Hverahlíð. The landscape of the area is characterized by geothermal heat and there are a number of hot springs and pools, rock tunnels, fragments and rapids. 
The area has characteristic streams that seep down the slopes of the valley. They are very unique on a national level, as they have a great deal to say about the ecosystem of the hot springs.
The inner part of Reykjadalur together with Klambragil is very wetland and covered with hot springs and pools. Warm rivers and streams are common. Wetlands are mostly unusually wet moorland. The predominant vegetation associations are, on the one hand, bog sturgeon and bog swamp, on the other hand, swamp sturgeon and pond sturgeon. There is a lot of heat-loving plants such as pool apple, pool doll and blueberry.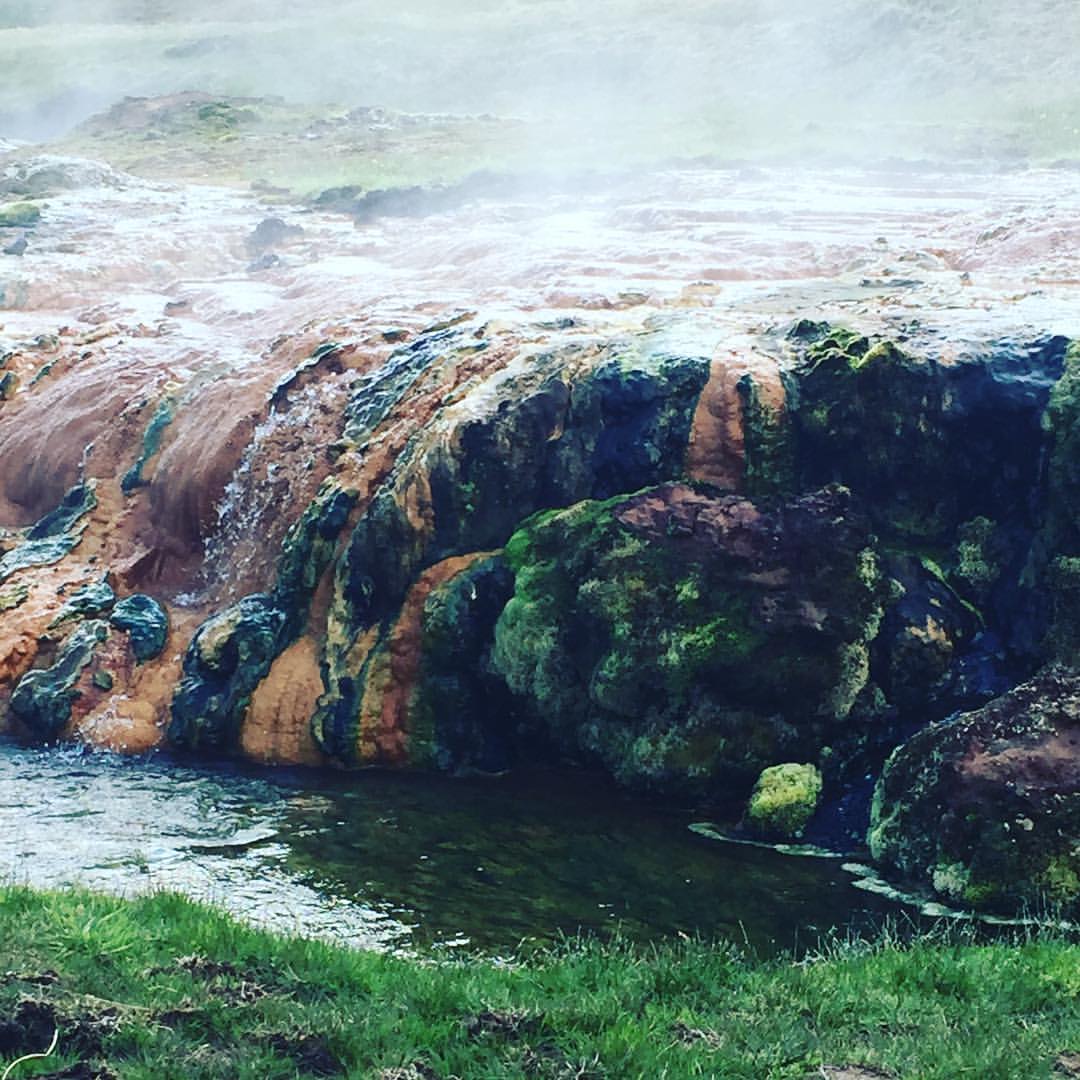 Reykjadalur, like Grændalur, is on the Natural Heritage Register. Grændalur is all covered by hot springs, pools, warm streams, annual springs and heat-loving plants from the mouth of the valley to the bottom. Nowhere in the mapped area known as Hellisheidi and Hengil is the distribution of geothermal plants greater. In addition to pool juice, pool drip and bluegill, which are prominent in many places, there is a black tongue that is on the black list.
Björn Pálsson commented on the assessment plan for planned energy research in the valleys and in the Hengill area: "My assessment is that this area has a unique variety and beauty that needs to be preserved in the present and future. to an area where a tourist can enjoy the tranquility. I mean not least the valleys north of Hveragerði and east, west and south of Hengill. My opinion is that this area, Ölkelduháls and its surroundings, should be protected. Innstadal, Engidal and Marardal."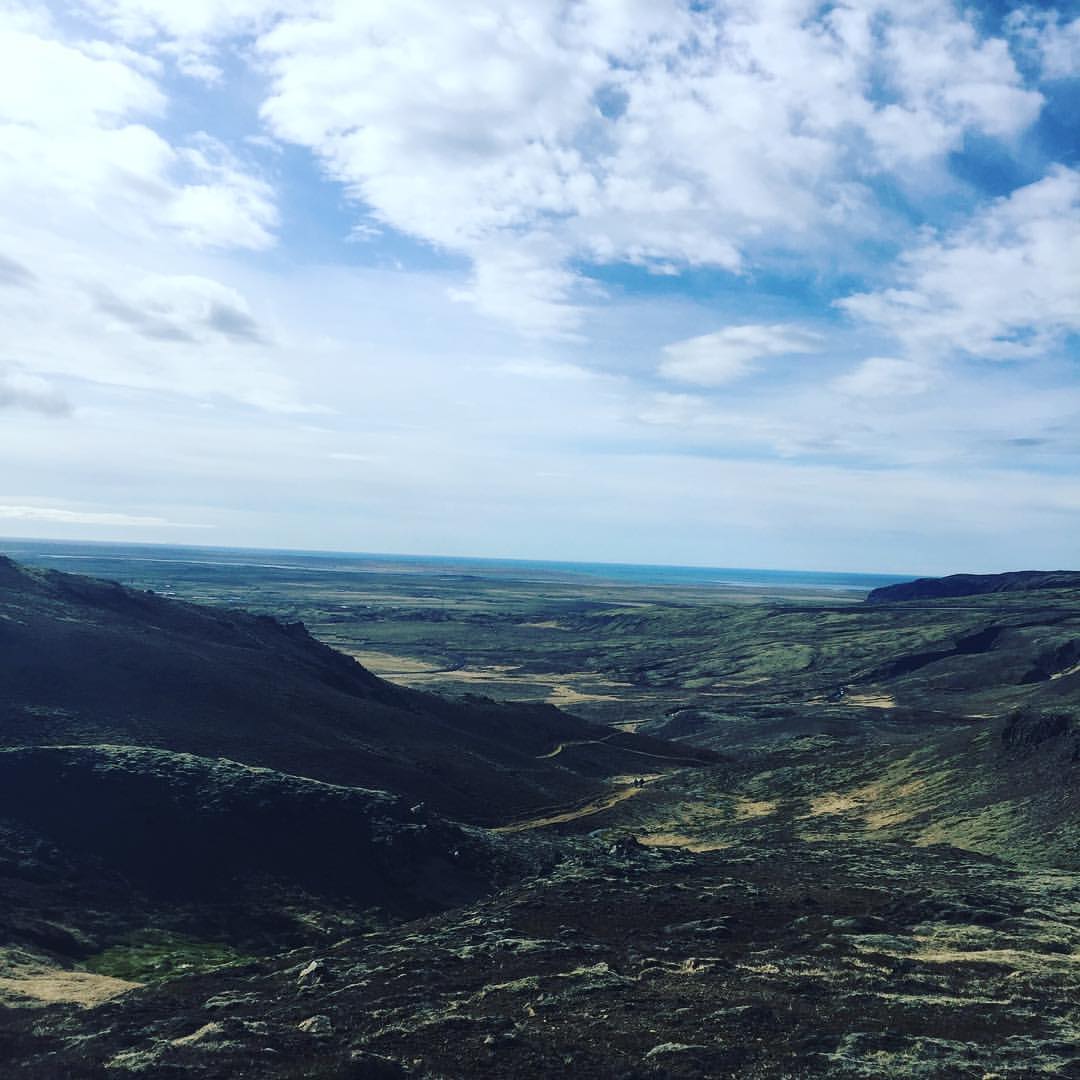 The Hengill area is in the middle of the western eruptive belt of the country, which extends from Reykjanes to Langjökull. The bedrock is mostly tuff that has formed in eruptions under a glacier during the last glacial periods of the ice age. The burial mound in the area is a series of tuff ridges that follow NASV's prevailing fissure direction and extend into Þingvallavatn.
In the Hengill area there are three volcanic systems with main volcanoes, hot springs and pools. These are Hveragerðiseldstöð, Hrómundartindskerfi and Hengilskerfi which is the youngest and most active. After the ice age, four to five fissure eruptions are known in the area. 
The last eruption was about 2,000 years ago on a 30 km long fissure that reached from Þrengslar, through Hellisheiði, Innstadalur and in Sandey in Þingvallavatn. Then the youngest lava flowed on Hellisheiði and Nesjahraun in Grafning. The last eruption was in the Hengil system in 1789. Then a fissure slipped and cracked on a fissure belt that runs over Dyrafjöll and Hestvík and north over Þingvallavatn between Almannagjár and Hrafnagjár. Then the land shrinks by one to two meters. Hot springs and pools are found in all volcanic systems, but mostly in the Hengill system. The best known thermal areas are in Reykjadalur, Ölkelduháls, above Nesjavellir and in Innstadalur.
Laugadepla grows in many places in Reykjadalur and Grændalur, including Klambragil in Reykjadalur. In Iceland, pool cover is very rare and is only found in the southwest and then only by pools and in warm streams.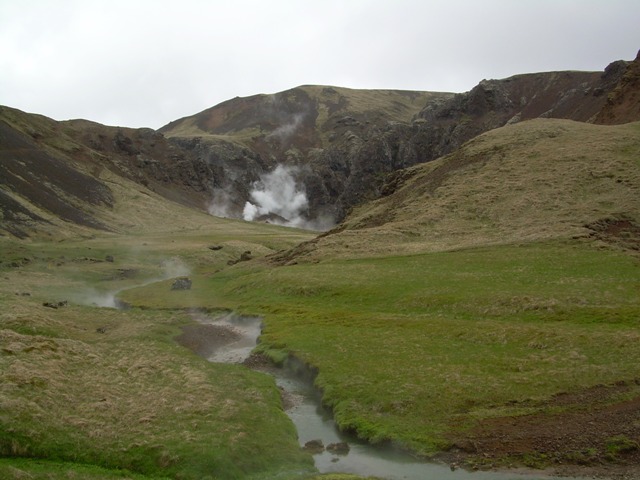 Geothermal vegetation is very unique to Iceland. Its diversity is as great as the diversity of geothermal areas. In many geothermal areas there is little vegetation other than microorganisms. In order for other vegetation to thrive, moderate temperatures must prevail over land that has decent soil. Flowering plants, bark or moss can barely withstand soil temperatures exceeding 45 ° C.
Some plants in Iceland grow only in warm soil, such as rhinoceros, pollen, gray mold and water mist. Others have a strong tendency to grow in warm soil but also grow in cold soil. That group includes horseradish, clapwood, thyme, blueberries and dill. There is often a great difference in the vegetation of the geothermal areas according to parts of the country as well as according to different conditions in the thermal areas.
Source: Processes